Hotel Asset Management Repair Kit
Keep Your Hotel Furniture In Tip-Top Condition With This Mohawk Repair Kit
Our Mohawk Hotel Asset Kit
As a hotel owner, you know that it can be a challenge, trying to keep all of your furniture looking nice and new. Some guests are more than gentle than others with the furniture in the hotel rooms and regular use can put a lot of wear and tear on the lobby furniture. However, keeping all the furniture in good condition is important for the success of your hotel.
With our Hotel Asset Management Kit from Mohawk, you will have all the tools you need to touch up imperfections on your furniture and ensure that everything looks as nice as possible. This kit is designed specifically for the hospitality industry and provides you with everything you need to touch up furniture, woodwork, and more! Save money by getting a kit to fix your furniture rather than having to constantly buy new furniture for the hotel. Learn more about this kit, what it offers, and order yours today.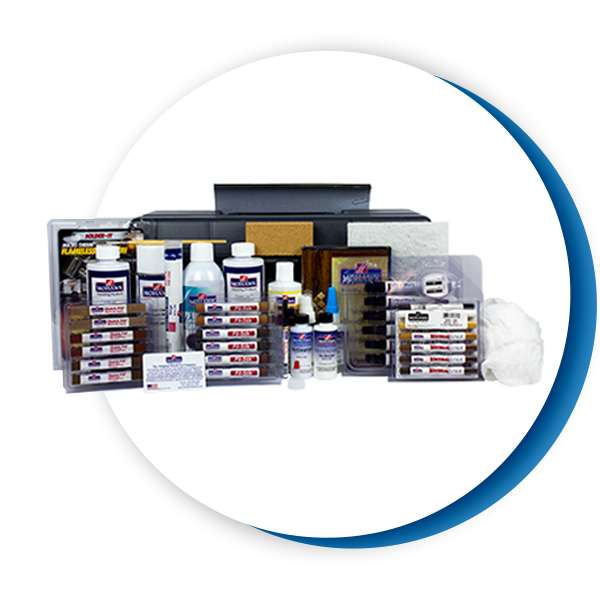 This kit includes a ton of handy tools such as:
Fil-Stiks® of varying colors and tones

Ultra® Marks of varying colors and tones

Quick Fills® of varying colors and tones

Polyurethane gloss

Polyurethane satin

Epoxy putty stick

Instant adhesive liquid

Flameless heat gun

Cabinet and furniture cleaner

Sandpaper

Trace cloth

And more! Touch Up Furniture and Woodwork Keep Furniture Looking New Perfect Color Matches Save Money In The Long Run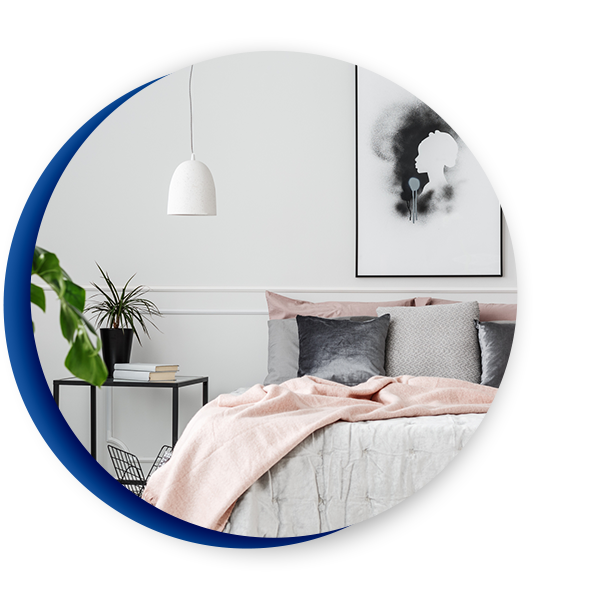 Benefits of Our Hotel Asset Management Kit
Hotel furniture is a part of the entire aesthetic of your business. A five-star hotel must have high-quality, beautiful furniture that looks as though it has never been used. Unfortunately, this is not always the case. With the constant wear and tear on furniture, items can begin to show imperfections that could bring the overall feel of your hotel down a notch.
With the Mohawk Hotel Asset Management Kit, you will have everything you need to make simple and quick fixes on guest room furniture, restaurant furniture, lobby and meeting room woodwork, and any other item that may show small damages. This kit comes with an instruction video and a variety of touch-up products in the most popular furniture colors, allowing you to color match any item in your hotel.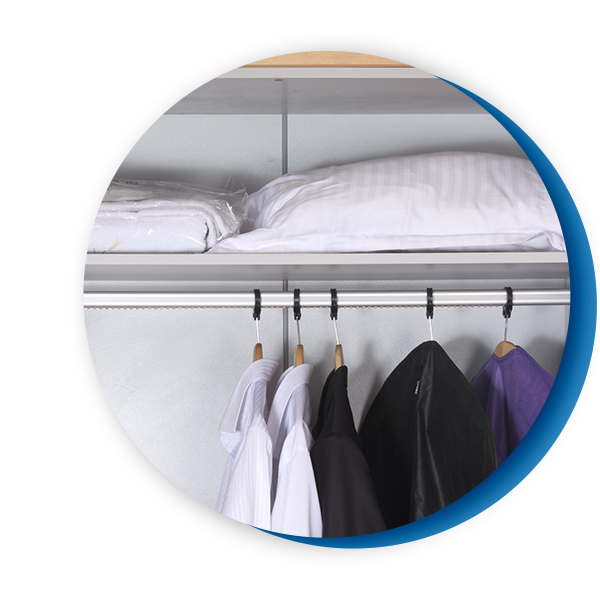 In this kit, you will get Fil-Stiks®, Ultra® Marks, and Quick Fills® in a variety of orange-brown, dark red-brown, natural light brown, and medium-dark brown color assortments. With so many colors in one kit, fixing nicks, scratches, and other minor imperfections is easy, and you can keep all of your furniture looking new and barely used, enhancing the overall aesthetic of your hotel.
This Mohawk hotel furniture repair kit provides high-quality tools that can help you keep your hotel's furniture in tip-top shape and make it last longer. Having this kit on hand will make it quick and easy to rid furniture of minor imperfections the second they occur.
Shop Alpine Finishes Today
If you are an owner or a manager of a hotel, you know how important it is to have everything looking nice and new, especially in the lobby, when the first impression matters to the success of your business. This Mohawk Hotel Asset Management Kit is an essential tool that will come in handy often. Whether the furniture in guest rooms gets damaged or lobby furniture gets nicked, this kit will allow you to take care of the problem quickly and easily.
Keep your furniture looking as good as new, fix minor imperfections, and save money in the long run. If you have questions about this kit or any of our other furniture repair products, feel free to get in touch with our team today!
More Questions Before You Get Started On Your Project?
Contact Our Experts Today By Filling Out The Form Below